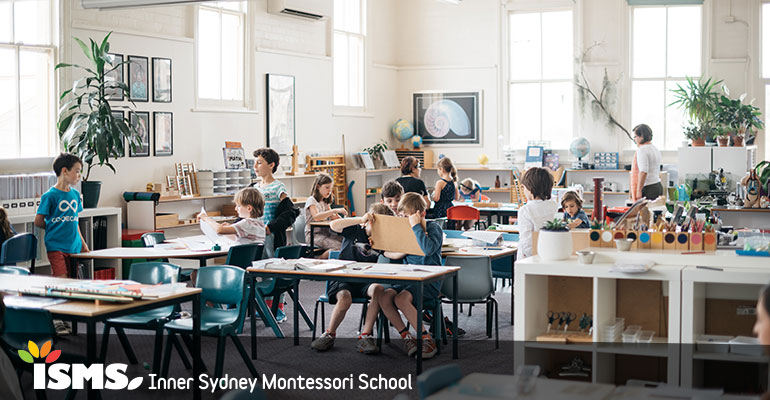 By Buyers Domain Principal Buyer's Agent, Nick Viner
Over the years, I have had the pleasure of helping countless families find and secure homes close to schools of their choice. Many of the most sought after catchment zones are located in my speciality areas of the Inner West, Eastern Suburbs and North Shore.
The Inner West in particular, is known for its excellent public schools, but it can be difficult to buy a house that ticks all the right boxes whilst also falling in the right catchment zone. Unsurprisingly, it is even more complicated to find and buy an Inner West property suitable for the establishment of an entire school.
Recent Buyers Domain Purchase: Montessori to Establish New Inner West Campus
Last year, I was approached by the Inner Sydney Montessori School*1, who were keen to secure a large property to accommodate the increased demand for places at their existing Balmain campus.
Montessori schools are respected globally for their holistic approach to education, which can include mixed-age classrooms, self-directed activity and collaborative play.
As you can imagine, the school had a specific list of requirements in relation to council zoning, parking, access, outdoor space. They also required a location either in Balmain or in specified areas in the Inner West.
During an extensive search, I reviewed and inspected over 20 properties both on and "off market". The School's preference was for a former textiles factory that had been meticulously renovated.
The distinctive industrial warehouse has a floor area of 685 m2 and features light-filled and generous open-space areas. It has received numerous design awards including a merit award by the Royal Australian Institute of Architects, and suited the school's preference for a versatile building with lots of character. Importantly, the architectural elements were adaptable to a Montessori "prepared environment"; multi-aged classrooms with a purposeful design to facilitate independent learning through a variety of activities, movement and collaboration.
Despite stiff competition from two other buyers, I successfully negotiated and secured the property well within the School's budget. The School was thrilled with the outcome, and especially the location, which is close to the academic hub of the University of Sydney.
1 *Established in 1981 Inner Sydney Montessori School (ISMS) www.isms.nsw.edu.au is a leading co-education non-denominational independent Sydney Primary and Preschool, and is one of Australia's largest and most dynamic Montessori schools. ISMS provides authentic, high-quality Montessori education for children from 3 to 12 years of age, with an esteemed Infant Community in high demand supporting families from birth to three years.
Choosing the Right School
As illustrated by the popularity of Montessori schools and their need for expansion into the Inner West, it is often the type of education being offered that is a factor in where a family wants to live.
Another important concern for families is the potential for capital growth when the time is right to sell. There is no doubt that being in the "right" catchment can contribute to higher price growth in certain areas. According to the latest Domain school zone report, the Neutral Bay Public School catchment zone has the highest price growth amongst primary schools in Sydney. For secondary schools, it's the Hunters Hill High School catchment zone.
In addition, opting for a well-respected public school can save you a significant amount of money. Recent research estimates that it could cost close to $1 million to educate two children in the private system.
4 Reasons Why School Location is Important
As well as the perceived academic benefits, proximity to good schools is considered to be important to Sydney property buyers for many reasons including:
Travel fatigue. Travelling long distances to and from school can cause unnecessary tiredness and also cuts into time for study and other activities.
School community matters. Arranging playdates, carpooling and filling in those long summer holidays is a whole lot easier when your child's school friends live in the neighbouring streets. It also means handy access to vacation care.
Right house in the right zone. As already mentioned, it is essential to live within the right catchment zone to ensure enrolment at the right school. This is why statements about the accessibility of certain schools are a common feature of Sydney real estate advertising.
Higher price growth. Properties close to good schools usually sell for a premium and attract higher rents compared to neighbouring areas.
For those with younger children – or who are planning to start a family – buying a house close to a good school can certainly make life a whole lot easier.
If you are planning to buy a house close to a school catchment area, Nick Viner can offer you expert insights about school zones across the Inner West, Eastern Suburbs and North Shore. He can also assist businesses in locating the right commercial property for their needs. Contact Nick now on 0405 134 645.