Santa is making his list and checking it twice…should you do the same for properties to buy? Certainly, Christmas itself is traditionally a quiet time with agents taking a break and the market slowing down until well into the New Year.
And while it may be a time for giving, you don't necessarily have to give up on your property dreams. There are still bargains to be found – and sellers who want to seal the deal before the New Year.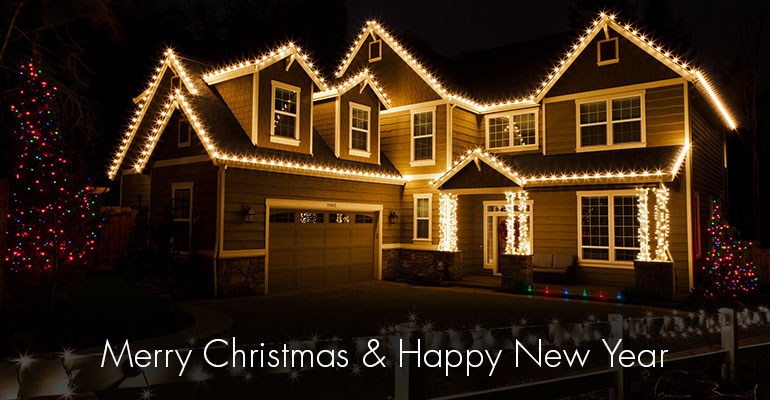 All wrapped up
Let's take a quick look at the Sydney property market in the lead up to the festive season:
CoreLogic data shows property prices were slightly down over the past quarter (by 1.3%). And in November, they fell by 0.7%. However, prices were up more than 7% over the past year.
Experts expect values will keep falling across Sydney. But there are several factors that are likely to prevent a crash. CoreLogic research director Tim Lawless points to "strong overseas migration rates, interest rates that will stay stimulatory, and first home buyers offsetting the easing in investment demand."
Shane Oliver, chief economist at AMP Capital Investors, adds: "To get a housing crash – say a 20 per cent fall or more – we probably need much higher unemployment, much higher interest rates and/or a big oversupply, but it's hard to see these."
Bag a bargain
While markets across Australia slow over the holiday period, some vendors are still keen to reach a sale before the break – and avoid waiting until late January for new buyers to show up. There also tends to be fewer buyers out hunting in the holidays so all this means you may be able to bag a bargain for Christmas.
Having said that, the volume of new stock entering the market is rapidly declining in the lead up to Christmas. And many properties that remain unsold over the holidays might be lemons. So be sure to do your research.
Christmas closures
Bear in mind that our office – and most real estate agencies – will be closed from 22 December to 8 January 2018 and I will be away on annual leave from 13 December, 2017 to 8 January, 2018. Some agents will stay on holiday until the end of January.
That means things won't completely return to normal trading until around the start of February.
Whether you continue your house hunt over the holidays, or take a break, we wish you a safe and happy Christmas!
To see how a buyer's agent can make your Sydney property dreams a reality – even throughout the festive season call Nick Viner today on 0405 134 645.