Having witnessed one of the most spectacular booms in Sydney's history, the good news for people looking to purchase in 2016 is that compared to the past 2 years, price growth is likely to be far more subdued. This does not mean a property crash is imminent. But it does mean buying conditions are likely to be more favourable.
Good news: Better conditions for buyers looking for a good deal in 2016.
Before taking advantage of these improved conditions, it is worth considering some of the factors likely to shape the property market over the next year:
Interest Rates: Likely to remain low with some experts predicting they could still fall.
The Economy: Australia's leading business economists have predicted a small lift in growth from 2.3% to 2.7%. Nothing spectacular.
Unemployment: Steady figures will lead to increasing consumer confidence.
APRA's Regulations: Will continue to impact upon investors who are already finding it harder to secure loans.
Population Growth: Will continue to grow reaching 5 million in 2016 (ABS, McCrindle, 09/07/15) but is slowing.
Overseas Buyers: 

Demand has already slowed with Credit Suisse analysts predicting global demand could fall by 30% by July 2016.

Off the Plan: Settlements due in 2016 could falter as investors elect to walk away from their purchases instead of risking paying too much. Whether bank valuations meet the agreed purchase prices will be something to monitor. If not, this could lead to trouble for developers and a weakened market for this type of product.
ANZ predicts price growth will still occur in 2016 but at more modest levels, around 3%, with "little significant downside risk" to the housing market.
If you are thinking of buying a property in 2016 and want independent advice, please send me an email: nick@buyersdomain.com.au or call me on 0405 134 645. Remember, I do not sell properties so my advice is impartial and objective.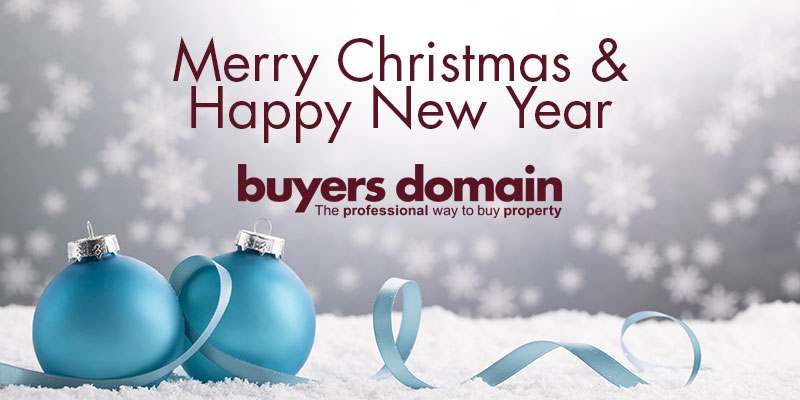 Wishing you all a Merry Christmas and a prosperous 2016. In January I am returning to London for my Grandmother's 100th birthday and will be out of the office during the real estate slow-down from 15 December 2015 to 24 January 2016.
For any urgent matters in my absence, please call my assistant, Laura Willmott on 0418 188 416.
For Property Management enquiries, the office will be closed from noon on 24 December 2015 to 28 December 2015 and on 1 & 2 January 2016 but will be open for business as usual on 29 & 30 December 2015 and from 9am – 12 noon on 31 December 2015.
Looking forward to another exciting year in 2016!
Nick Viner