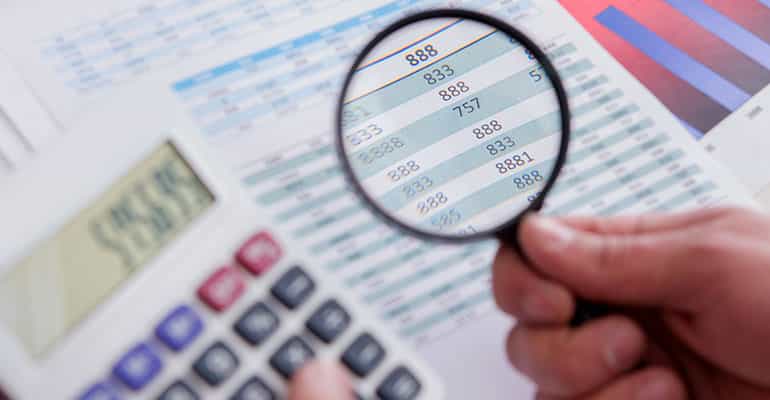 By Buyers Domain Principal Buyer's Agent, Nick Viner
For those first home buyers or young families hoping for some assistance entering the housing market, the 2018 Federal Budget was a letdown.
You may recall that last year, addressing housing affordability was a major budget focus. Measures included the First Home Super Savers Scheme, and further restrictions on foreign investors.
However, this time around the subject was largely ignored apart from a couple of indirect mentions.
This certainly didn't go unnoticed in the media, which featured spokespeople from many industry sectors criticising the government's lack of useful initiatives to address housing affordability.
The only nod to the issue was the provision of $4.8 million over four years to the Australian Bureau of Statistics to construct better estimates of the stock of affordable housing.
Many felt that the Turnbull Government was instead patting itself on the back for the way its Australian Prudential Regulation Authority's (APRA) crackdown on bank lending has helped slow down property prices, particularly in Sydney and Melbourne.
Domain accused Treasurer Scott Morrison of using his "get out of jail free card" as "the country's hottest markets came off the boil just in time to let the government off the hook".
Confusing was the introduction of measures aimed at helping older Australians stay in their homes – an almost direct contradiction of last year's goal of encouraging them to downsize to free up housing stock for younger families.
In the 2017 Budget, property owners aged over 65 were encouraged to sell their family homes and move to more suitable property through the allowance of a non-concessional contribution of up to $300,000 each into their superannuation from the proceeds of the sale.
This year, it seems the government wants them to stay put, forgetting that the more efficient use of existing housing stock was part of their own viable solution to intergenerational housing wealth inequality.
The main measures for the elderly include:
Expansion of the Pension Loan Scheme – basically a reverse mortgage scheme – giving greater flexibility to use home equity to boost retirement incomes, e.g. up to $17,787 a year for a full rate age pensioner (couple).

14,000 additional high‑level home care packages by 2021 – 22 to support Australians who wish to stay in their own homes.

An increase of the Pension Work Bonus to allow age pensioners to earn an extra $50 per fortnight without reducing their pension.

According to an ABC report, none of this bodes well for the younger generation and their potential property ownership. Firstly, a shift towards housing-asset-based welfare for elderly home owners requires that their house prices remain high on a sustained basis.
This is at odds with efforts to bring house prices down to more affordable levels for younger aspiring first home buyers.
In addition, some elderly home owners will be left with little housing equity to pass on as an inheritance to their adult children to assist with their own home purchases.
Evidence of "Normal" Pricing
For those of us on the real estate industry frontline, it does seem that the APRA lending crackdown has made a difference allowing the government to somewhat rest on their laurels. It is now evident that prices have generally stabilised – CoreLogic data has Sydney home prices falling by 3.4 per cent in the 12 months to April.
We are no longer seeing the crazy sky-high prices universally but quality properties are still much in demand. In the sought after areas of the Eastern Suburbs, Inner West and Lower North Shore, even one-bedroom units remain outside the $650,000 assistance threshold of first-home owners (unless they are heavily supported by the "Bank of Mum and Dad").
Although the Sydney-wide auction clearance rate last Saturday was a dismal 56% (as per Domain), the Inner West, North Shore and Northern Beaches achieved near boom-time results in excess of 70%.
This is where buyer's agents come into our own as we are able to assess accurately what something is worth, based on a myriad of different factors, and then add further value by negotiating the best possible price in what is currently a confusing market.
Buying Prior to Auction Increasing
In recent months across Sydney, we have also seen that vendors and selling agents are not quite as enamoured with going to auction as they once were.
According to CoreLogic figures released on May 10, Sydney's recent auction clearance rate increased to 63.1 per cent across 797 auctions, after falling to 55.8 per cent across 829 auctions over the previous week – the lowest clearance rate recorded across the city all year.
Whatever the market conditions, I scope out the chances of securing a property prior to auction and the likely difference between the pre-auction purchase price and the auction price. In most cases, prices achieved at auction are exceptionally high, and obviously leave you with very little control over the process.
I always make sure my clients are in a position to move quickly on a property they like, and often, the vendor is happy to negotiate before auction in order to avoid the stress and inconvenience of open inspections that are part of a protracted auction campaign.
With the cooler weather on our doorstep, there are many opportunities across Sydney for buyers looking to buy at a "normal" price, with less competition over the coming months.
This winter, let buyer's agent Nick Viner find the perfect house or unit for you while you enjoy your weekends staying warm indoors. Contact Nick now on 0405 134 645.