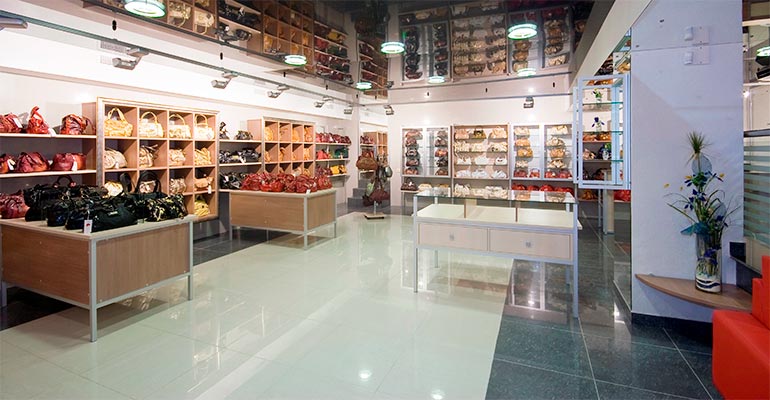 By Buyers Domain Principal Buyer's Agent, Nick Viner
Last year's Federal Budget introduced amendments that now limit the amount of depreciation investors can claim for existing residential property. Commercial property, on the other hand, remains unaffected by these changes. In addition, there are many other benefits of buying a commercial investment property as opposed to a residential property.
As with any investment, there are also risks involved and so it's important to conduct extensive research before you commit to buying a commercial property.
Depreciation Changes to Residential Investment Properties
Firstly, for those who may be unaware of the recent depreciation changes and how they affect you, here is a quick recap:

Property depreciation is the loss in value over time due to wear and tear, physical deterioration and age.

If you own a residential or commercial property that is rented or used for income-producing purposes you are entitled to claim the depreciation of that property against your taxable income.
There are two types of depreciation allowances available that apply to both residential and commercial properties:

Plant and Equipment: refers to items within the building, such as ovens, dishwashers, carpet and blinds

Building Allowance: refers to construction costs of the building itself, such as concrete and brickwork.

Under the changes introduced in the 2017 budget, any investor purchasing an established (not brand new) residential property on or after 10/05/2017 will no longer be able to claim the depreciation on existing plant and equipment assets. Only the investors who actually incurred the outlay associated with plant and equipment will be able to claim the depreciation. For example, previously you could still claim depreciation on an oven in your investment unit, even if it was bought by the prior owner. Now unless you bought the oven yourself, you can't claim any depreciation on it.
Furthermore, residential investors are no longer able to make claims on their tax for travel costs to their investment property.

The changes don't affect investors who purchased their property prior to 09/05/2017 or who are purchasing a brand new property as a first owner. They also do not apply to certain corporate entities and unit trusts.

The government introduced the changes as part of its attempts to ease housing affordability and also to address concerns that some plant and equipment items were actually being depreciated by successive investors in excess of their actual value. The result for residential investors it that it significantly reduces what you can claim and reduces an investor's cash flow.

These changes do not apply to commercial properties.

As commercial properties are unaffected by these changes, there is now even more reason for potential property investors to consider buying commercial properties.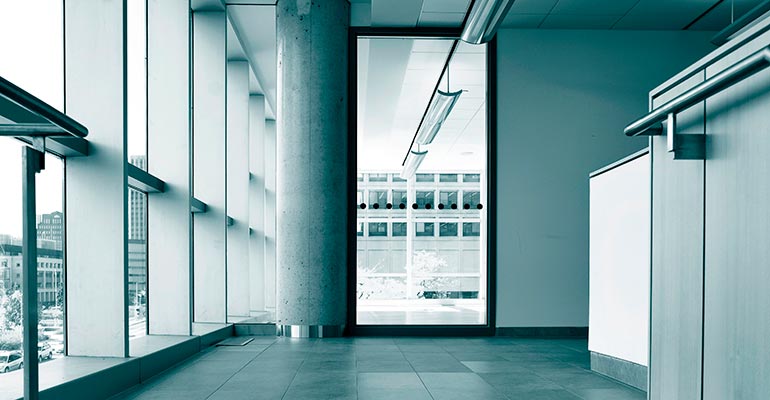 The Pros and Cons of Commercial Property
Commercial real estate covers the retail, office and industrial sectors including small industrial factories, carparks, warehouses, strata-titled offices, retail strip shops and fast-food outlets.
Commercial property can suit a wider variety of budgets from an affordable car space to an entire office block in the CBD.

The rental return for a commercial investment property can be significantly higher than for a residential property. We recently secured a commercial investment property with a net rental return of 8% ensuring a positive cash flow from day 1!
As well as the higher yields, and depreciation benefits, you can usually secure a longer lease of 3, 5 or 10 years with tenants who have invested significant capital into renovating and customising the premises. This is obviously better for the certainty of long-term rental income, allowing you to financially plan ahead.
Another bonus is that a commercial tenant usually has higher obligations in terms of maintaining the property. Fit-outs are generally at the expense of the tenant and tenants usually pay outgoings such as council rates, insurance, land taxes, repairs and general maintenance.
On the downside, when you need to find a new tenant, it can often take a considerable period—sometimes up to 12 months or more—and you need to be prepared to wear all the costs during those times.
In addition, commercial properties are more sensitive to fluctuations in interest rates and the economy in general. They can also be affected by nearby infrastructure, which may chase or keep tenants away.
Finally, it is generally more difficult to obtain a commercial investment property loan as opposed to a residential investment property loan. Also, the loan-to-value ratios and interest rates will be far less favourable for a commercial property.
4 Top Tips for Investing in Commercial Property
Choose a 'safe business': Opt for a property relating to an industry that you feel comfortable being associated with. And also one that won't be easily disrupted. Childcare, medical and aged care-related businesses all fall into this category. You should carefully consider current performance and future forecasts when deciding on a preferred industry. I would generally express caution in considering retail or catering/cafe spaces as they may represent less security long-term.

Take note of trends and patterns: For example, the best location for a medical office may be driven by an increase in retirees moving to a certain area; or the popularity of online shopping resulting in more demand for warehouse space.

Leasing concerns: Buying a commercial property and drawing up a really good lease can be a legal minefield and much more complicated than investing in a residential property. There are also other considerations such as zoning, insurance and approved use for the property. I previously worked for 10 years as a property lawyer so have a full understanding of the complexities involved when buying a commercial property.
Get expert advice: Check with your accountant, financial and legal advisors as to whether a commercial investment property is suitable for you. Commercial properties can offer higher depreciation rates than residential properties, especially as the Australian Taxation Office (ATO) acknowledges that some plant and equipment elements depreciate faster, e.g. carpet will wear out more quickly in a busy office than in a residential unit.
As long as you do your due diligence, investing in commercial property can offer a lot of benefits and is a good way to add value and diversify your investment portfolio.
If you are interested in buying a commercial property, Nick Viner can assist you in finding a suitable property, and offer advice on the purchase and leasing issues. Call Nick Viner now on 0405 134 645