By Buyer's Domain Principal Buyer's Agent, Nick Viner
When you work daily specialising in Sydney's property market, you become immune to reactionary stories constantly running across the media landscape.
'Click worthy' headlines are designed to attract eyeballs, which means they tend to be a knee-jerk commentary of auction clearance rates and market moves and often fail to rely on in-depth analysis.
Price growth throughout the five years to mid-2017 was extraordinarily good, but doom-and-gloom reports of the downturn in 2018 and 2019 were an over-exaggeration.
Look harder and you uncover solid fundamentals suggesting we are now at the start of a new sellers' market, and any buyers who are still holding out for further price softening are surely set for disappointment.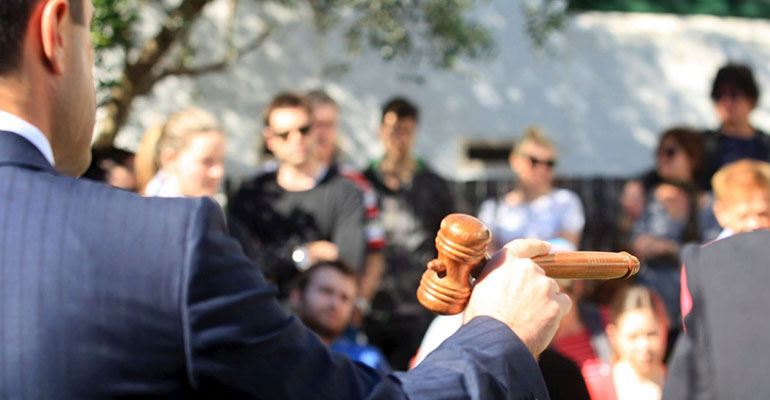 Upswing indicators
There are several reasons I hold this opinion.
For starters, stock levels are at all-time lows. As a well-connected buyers' agent, I've seen first-hand how quality listings have become harder to find on portals like Domain and Realestate.com. We are increasingly relying on our agent networks to unearth opportunities early, and secure the good ones before they go to market.
I analysed data from SQM Research recently and the results showed that across my specialty suburbs, listing numbers have tightened dramatically.
For example, compared to last year, Balmain has seen its listing numbers fall by around 40 per cent, Drummoyne's saw a 35 per cent drop and Leichhardt's listings have fallen 46 per cent. The most substantial fall was in Erskineville, which saw total listings fall 49 per cent compared to last year, and new listings (under-60-days) drop an extraordinary 61.7 per cent.
This Erskineville result was heavily underlined during a discussion I had with one of my agent contacts. He noted that 10 years ago, sales volumes used to run at an average of 180 transactions per year in Erskineville. He said in 2019, they'll be lucky to exceed 40 transactions for the suburb.
Add into the equation a couple of other positive market conditions. The first is falling interest rates which, on the back of the more relaxed finance environment, is stimulating buyer numbers.
In addition, Sydney continues to be the destination of choice for around 100,000 new residents each year – and this bring further price pressures from the demand side of the ledger.
There's also evidence of a turnaround with property investors as well as home buyers. The PIPA Investor Sentiment Survey 2019 showed 14 per cent of respondents considered Sydney as the nation's preferred capital city for investment, compared to just nine per cent in 2018.
Seller sentiment
All this means it's simply tougher to find property as a buyer under current circumstances.
The vicious cycle continues: Many potential sellers have become reluctant to list their homes for sale – and who could blame them? They have weathered the worst of the value downturn, and listing later will probably bring a higher price. In addition, if they sell now, they'll have trouble buying back into this rising market.
And while you may believe this has been a recent phenomenon, it's actually a long-term trend that's likely to get worse for buyers. Fresh CoreLogic numbers show Sydney homeowners hold onto their houses for around 12.4 years on average – which is 3.4 years longer than in 2009!
It's all in the Timing
I believe that while the market is in for a short-term flurry of activity in the coming weeks, this will be short lived.
We are now past the school-holiday slow down and are in full swing of the traditional 'spring selling season', although activity has been much slower than many expected.
Also, the window of opportunity for those vendors hoping to get their home listed and sold before Christmas is closing fast, so stock levels throughout late October and early-November will tighten further.
For buyers, it's all a lesson in acting now and reaping long-term rewards. While we might continue to see minor ups and down across the Sydney market, all indicators suggest that those who purchase soon will be holding substantially more valuable assets in 10-years-time.
The challenge really is securing a suitable property in the current climate at a fair price.
If you're eager to buy, but like everyone else, can't find a listing that meets your needs, the solution is to get a buyers' agent on board. By partnering with Buyer's Domain, you'll get access to more listings and off-market deals far earlier than your competition.
We provide a full service, from searching, shortlisting and researching to negotiating with the agent and steering your purchase all the way to handover. It's the most sensible move you can make in today's competitive market.
So if you want to maximise your search options and find properties that may not be advertised, give me a call today on 0405 134 645.