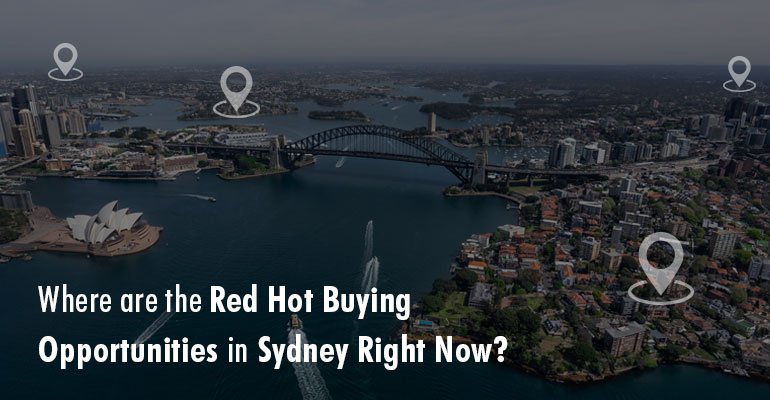 By Buyers Domain Principal Buyer's Agent, Nick Viner
Core Logic house figures released this week show that house prices in Sydney have dropped by 10.6% over the past 12 months. Tighter lending conditions are mainly to blame. There has clearly been a shift in the market but this has created an opportunity for those who have purchasing power and are ready to strike in arguably the best buyers' market in over a decade.
To understand where the best opportunities are right now, it is worth bearing in mind who is buying:
Not Buying
Buying
Investors:

Already turned off by high prices and low yields, the downturn in capital growth combined with tighter lending criteria for investors have effectively shut out investors from the market.

Home Buyers:

First Home Buyers
Upgraders
Downsizers
It is also worth considering where people are buying. According to the latest Property Market Report by realestate.com.au: https://www.realestate.com.au/australian-property-market/property-report-january-2019/ the most in demand suburbs in Sydney are:
Houses
Units

Freshwater
Paddington
Dee Why
Cammeray
Manly
Surry Hills
Fairlight
Winston Hills
Collaroy Plateau
Newtown

Fairlight
Mcmahons Point
Kirribilli
Wollstonecraft
Queenscliff
Neutral Bay
Paddington
Artarmon
Mosman
Manly
The Opportunities
1. Units

The upshot of these trends is that investor grade high rise apartment blocks a long way out of the City are really struggling to sell. Big time. Should buyers ever consider this type of property? No. The risk of oversupply, even in a stronger market is too great.
However, investor grade stock across the board is suffering and therefore, an already tenanted property that presents poorly, even in a blue-chip area, is unlikely to appeal to home buyers and could be bought very well.
As the strongest section of the current market is driven by homebuyers, unless buyers walk into a property and fall in love with it, it could end up being a bargain. This is no less obvious with houses.
2. Houses

Tighter lending criteria also seem to have impacted upon buyers' appetites for carrying out renovations. It is far more challenging to obtain a home loan in the current market. But to then go back to a bank and ask for at least another $250,000 to carry out a renovation, it seems a step too far. Maybe buyers are also busier than they have ever been and for these reasons are competing reasonably strongly for well renovated homes in good locations close to the CBD.
Inner West selling agent, Rhonda Yim of Belle Property, Annandale agrees and highlights this with two of her most recent sales.
On the one hand, 3 Davis Street, Dulwich Hill is nicely renovated and has 4 bedrooms, 2 bathrooms and potential for an off-street car space. After strong interest from 15 groups, it was sold before auction for a strong result above $2,100,000 and well over the $1,800,000 price guide. https://www.belleproperty.com/listings/767042/3-davis-street-dulwich-hill-nsw-2203/
On the other hand, 48 Victoria Street, Lewisham is a grand two storey Victorian home with a larger floorplan providing 4 bedrooms, formal and informal living areas and off-street parking with a lock up garage. https://www.belleproperty.com/listings/757962/48-victoria-street-lewisham-nsw-2049/ Explains Rhonda,
"There were a lot of inspections and I issued about 10 Contracts but no-one really fell in love with the home as it still needed work"
Unlike 3 Davis Street, 48 Victoria Street needs a bit of a face lift. At the auction, there were only 3 registered bidders and it was eventually sold at the price just shy of the guide figure of $1,900,000.
A Buyer's Agent
These examples highlight how patchy the market can be at the moment. To navigate your way through the property minefield, consider using an experienced Buyer's Agent.
Call Nick Viner today on 0405 134 645 for expert advice with your next property purchase.