With only a few auction Saturdays left this year and a slowing auction clearance rate, maximise your chances of picking up a bargain before Christmas!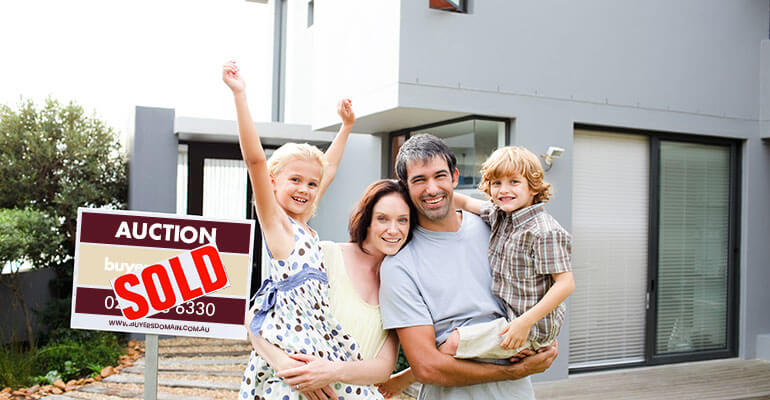 Buying at auction can be nerve-wracking – especially if it's your first time bidding. To be in the running, you need to come to the competition confident and prepared. And take it from me: other punters will do the same.
So what can you do to get ready for the game, and make quick decisions on the day without getting into a spin? Begin by considering these smart strategies:
Do your homework
Check out the property before the auction, so you can be sure it ticks all the boxes – and get a good idea of the property's value. It's also wise to order a building and pest inspection report. And if the property is on strata title, ask to inspect the strata records or pay for a strata search.
Dig deeper into the market by looking at what similar houses in the area have gone for, how many similar properties are on the market, and how fierce the competition is likely to be.
Remember that market conditions can change like the wind. Prices can also vary vastly from suburb to suburb and even street to street. So take some time to get to know the area, and go to a few auctions to get a sense of the vibe – and to see what's being snapped up at what price.
Also be aware that you can't withdraw a winning bid, and there's no cooling-off period if you are successful. You will be required to pay a 10% deposit and exchange Contracts unconditionally. That's why you should consult a solicitor or conveyancer well before the auction, to fully understand all the legal implications of buying at auction – as well as any issues with the Contract or property. Make sure you have sufficient funds in place and pre-approval for any finance.
Be realistic
If you go along to the auction without an idea of property prices, you'll be out of the race. But it's also really important to be realistic about what you can afford to bid. Know your upper limit, to avoid getting swept up in a bidding frenzy.
Take along your personal identification and means to pay the 10% deposit so you can bid and confidently.
Stay strong
Auctions are a bit like sport: they call for clever tactics. Be warned that people will try all kinds of sneaky tricks to knock you out of the race.
They don't always work – especially since every auction is different – but so long as you've done your homework, you could try a few strategies yourself.
For instance, a confident attitude backed by quick actions can scare off other bidders. So start and stay strong – and don't be afraid to make the first bid. If you have a good idea of the property value, you might blow other bidders out of the water before the game even begins.
Making quick counter-bids can also work well. Do it without hesitation, and you'll show the competition that you're in it to win. They might even give up earlier than they planned to!
That being said, know when to play your cards close to your chest. You don't want to reveal to the auctioneer what you're willing to pay. And if there aren't many other registered bidders, sitting back could give you the upper hand in negotiations if the auctioneer makes a vendor bid.
Ask a buyer's agent
Need help bidding and negotiating at auction? A buyer's agent will optimise your chances of success at auction.
They know how estate agents and auctioneers think, as well as the tactics they use to get the best price for the vendor. And if the property is passed in, a buyer's agent can negotiate on your behalf – so you have a greater chance of saving on the purchase price.
To see how a buyer's agent can make your Sydney property dreams a reality
call Nick Viner today on 0405 134 645.