Property was put under the spotlight in both the 2017-18 federal budget and NSW budget. But what were the major changes – and how might they affect your search for property in Sydney as we enter the new Financial Year?
Here is a summary of the main changes to keep in mind – whether you're buying a new investment property, or looking to upgrade your family home.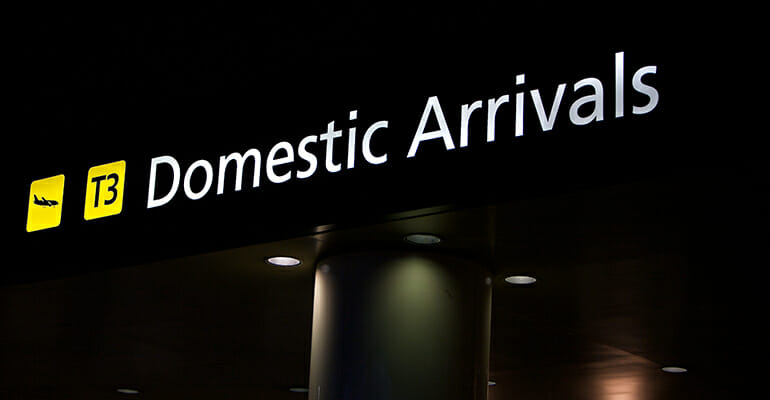 1. Claiming travel deductions
You can no longer claim tax deductions for travel to and from your investment property. Even if you're collecting rent, or making an inspection or repairs. Why the change? The government said too many investors were claiming deductions for private travel.
This will likely have the biggest impact on interstate investors, who until now could claim airfares and accommodation when visiting their properties. Some experts predict it could even affect tourism in hotspots like the Gold Coast.
2. Depreciation deductions
If you own a negatively geared property, you'll no longer be able to claim depreciation deductions on a new dishwasher, washing machine or even ceiling fans. You can only claim a deduction if you buy an item out of your own pocket.
3. Downsizing, upsizing
Here's some good news if your parents are planning to downsize – or you're looking for a bigger family home. People aged over 65 who sell their home of 10 or more years, can put up to $300,000 from the proceeds into their superannuation.
So, expect to see many more four and five-bedroom houses coming onto the market – a big plus if you are a growing family and need more room.
4. Interest rates on the rise
You might consider fixing your interest rates, because they're set to rise. Five of the big banks – ANZ, Commonwealth Bank, Macquarie Group, National Australia Bank and Westpac – have been stung by a multi-billion dollar levy, as well as tighter controls and penalties. This is expected to flow on to interest rates, with property investors copping it hardest.
5. Foreign investors out of favour
To help local buyers and renters, the budget is reigning in incentives for foreign investors. Now, developers can only sell half of their new development to overseas buyers. This will give local buyers greater opportunities to invest.
As well, overseas investors will have to pay a steep vacancy tax if their property is left empty for more than 6 months. And they won't be able to claim capital gains tax exemptions. Also, the stamp duty surcharge for overseas investors buying in NSW is doubled from 4% to 8%.
6. Sydney stamp duty discounts
The federal budget introduced a new 'super saver scheme' for first home buyers. They can put up to $15,000 a year (up to a maximum of $30,000) into their superannuation, and later withdraw it for a home deposit.
First home buyers in Sydney will also be pleased with the state budget. Because they won't have to pay stamp duty on new or existing homes up to $650,000 and will benefit from concessions up to $800,000.
How might this affect investors? Well, it could push up house prices in the lower ranges across Sydney and the state, as buyers lap up the opportunity to save on stamp duty. So, be prepared to see properties in the outer Sydney suburbs and outside Sydney becoming more popular.
As you can see, both the federal and NSW budgets will have a sweeping impact on property. So if you're looking to buy or upgrade your family home, it might be worthwhile speaking with a Sydney buyer's agent first.
For more information about this topic or to get help finding your next home.
Call Nick today on 0405 134 645