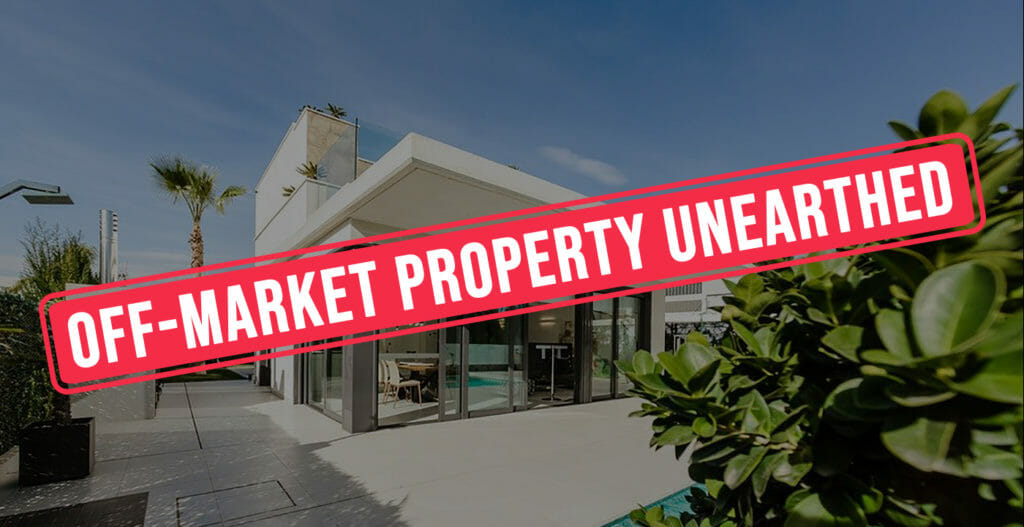 By Buyer's Domain Principal Buyer's Agent, Nick Viner
Wouldn't it be great to locate and negotiate on a property that seems perfect for you while not having to compete against other buyers putting in their offers?
Welcome to the world of off-market transactions.
"Off-market" is a widely-used term in our industry, but there's a distinct lack of understanding about exactly what it means and how attractive a buying opportunity these listings might actually be.
Here's my guide on the real story behind off-market property listings.
What is 'off-market'?
It's a bit of a misnomer really. By definition, if something is available for purchase, it's on the market, so calling it 'off-market' makes little sense.
The term has, however, evolved and the common understanding is that an 'off-market' listing is one which hasn't been advertised on a major online portal such as Domain or realestate.com.au.Even listings which appear on an agent's website but not on the major portals are regarded as "off-market".
"Off-market" is a catch-all phrase. It will include properties that are about to be advertised but haven't yet hit the market (otherwise known as "Pre-Market"), and even holdings that will never be presented to the broader public for sale for one reason or another.
In the current Sydney real estate space, finding off-market listings is crucial for buyers. Now that financial institutions are feeling a bit more relaxed and the election is well and truly over, buyers and sellers are more eager to trade. In addition, prices appear to be on the rise once more. As a result, many owners are holding back from selling their home, for fear of missing out on a premium price or because they don't want to get caught trying to buy back into rising values after selling.
As such, there is a lack of listings at present, and buyers are exhausted by the arduous hunt for a home among limited stock.
Off-market deals are the answer, but finding them isn't that easy.
Why sell off-market?
When the rules of supply and demand dictate that the best possible price is achieved exposing your home to as many people as possible and upping demand, it seems strange that an owner would consider listing off-market. Indeed, some agents who are averse to off-market dealings will tell you they can't sell a secret.
But the reasons for adopting this approach are varied. Some sellers aren't interested in dealing with the rigours of a marketing campaign. They're private and don't want to put a large 'For Sale' sign out front, advertising their intention to everyone in the street.
In addition, there are cost savings to be made. If a seller can find the right buyer and complete a quick, no-nonsense negotiation, they'll save on marketing and selling costs.
A seller might also need to sell urgently, and just want to get the deal done without fuss. They really only need that one genuine buyer to make a successful sale, and off-market provides the opportunity.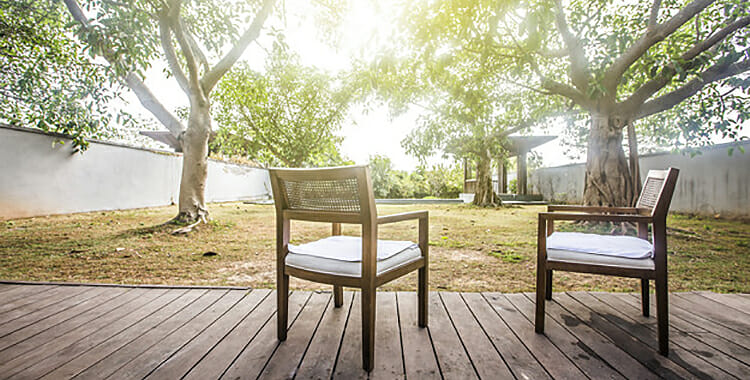 Home truths
While there is appeal in purchasing off-market, many industry professionals (including some buyers' agents) overplay the benefits and frequency.
It's estimated that approximately 10 per cent of all sales in Sydney are off-market. While that sounds decent, this figure includes transactions between family and friends, as well as long-term neighbours negotiating over the fence.
So, the number of genuine off-market deals between arms-length buyers and sellers is actually extremely limited and in tightly held suburbs close to the CBD may well represent less than approximately 2% of all sales.
Don't be fooled by the hype, because most buyers' agents aren't flooded with excellent off-market options. The other potential pitfall when searching for off-market properties is that every property across the whole of Sydney is potentially always for sale…at the right price! So the risk of finding overpriced properties is very high. Being able to suss out decent off market opportunities against speculative sales is a job for the professionals.
On the flipside, I can confirm that I've had years where more than 40 per cent of properties I bought for clients were off-market. This is because I'm well networked with agents in my specialty suburbs. They know we're a conduit to buyers who are ready to act when the boxes are ticked. They realise we help smooth the selling and completion process – quickly and with minimum fuss.
I'm also able to filter the good from the bad and will match a property with the client's needs. If I'm presented with an off-market deal that fits the brief and is appropriately priced, I'll work diligently to secure it under reasonable terms for the purchaser.

Off-market trading is an excellent opportunity for buyers, but only when you have a guiding hand from an experienced buyers' agent with excellent local contacts.
So if you want to maximise your search options and find properties that may not be advertised, give me a call today on 0405 134 645.