If you've seen the latest property reports, you may be concerned that the Sydney market, which has seen a staggering 70% growth rate over the past 5 years*, has cooled. Indeed the doomsayers warn a property crash is imminent (as they have been doing for several years now).
It certainly is not all doom and gloom and now could be a good time to take advantage of the slower market.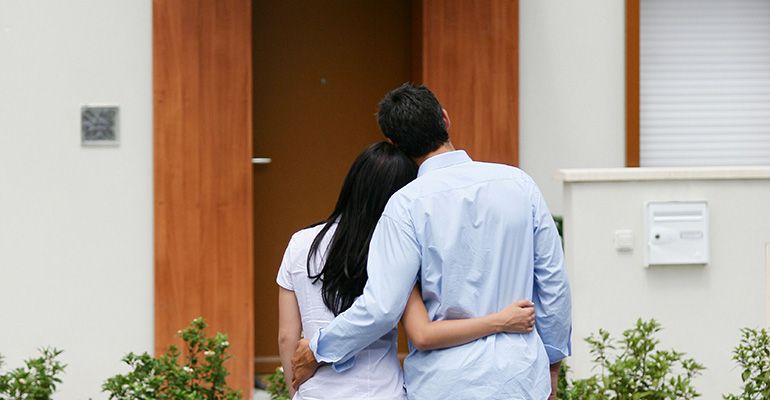 Cool market, hot prospects
While sales listings in Sydney grew 6.5 per cent in June, asking prices dropped – echoing a fall of 1.3 per cent in May. Then in the first week of July, we saw a small 0.6 per cent rise in the median home price.
And while many property pros are predicting prices to either stabilise or rise, prices are not jumping from week to week as they were at the beginning of the year. What does this mean for you? Now could be one of the best times to snag a property – without the usual tough competition. And with more houses being listed, at lower prices, you have a better chance of bagging a bargain.
On top of that, banks have started restricting access on investment loans, meaning there are fewer investors in the market.
More choice and less urgency is a dream scenario, especially if you're looking to upgrade your family home and move up the property ladder.
Don't forget, the market can often be seasonal, slowing in the winter months and then picking up in terms of activity from spring to the end of autumn.
A better deal on home loans
If you're planning to take out a home loan, you'll also be happy to hear that it has become a shopper's market. Why?
It's mostly down to regulatory changes affecting foreign investors. In turn, home buyers are the new winners. As we reported in our article New Financial Year: Will the 2017 budget affect your property search, the government has tightened restrictions on overseas buyers. Here are the changes at a glance:
Developers can only sell half their new properties to overseas buyers.
Overseas investors will be hit with a steep vacancy tax if the property is left empty for more than 6 months.
Overseas investors can't claim capital gains tax exemptions.
The stamp duty surcharge for foreign buyers doubled from 4% to 8%.
The upside is that the tighter regulations have brought some of the best home loans around. So if you've been thinking about upgrading the family home, now could be the perfect time to start your search.
To get started, consider speaking with a buyer's agent. With a finger on the market pulse, they'll help you save time and money – and find your perfect property sooner, at the best price.
* Australian Bureau of Statistics
To see how a buyer's agent can make your Sydney property dreams a reality,
call Nick Viner today on 0405 134 645.